Thank you to our Organizers, Volunteers, Friends and Visitors who made our 33rd Annual Downey Greek Festival an unqualified success!
Make sure you mark your calendars today for our
34th Annual Greek Festival on June 2-3, 2018!!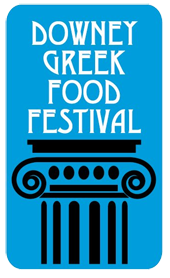 Join us for our annual amazing Food Festival June 2, 3, 4, 2017 at 10830 Downey Avenue, Downey, CA 90241.
For more information on this annual celebration, be sure to visit the official Facebook page.