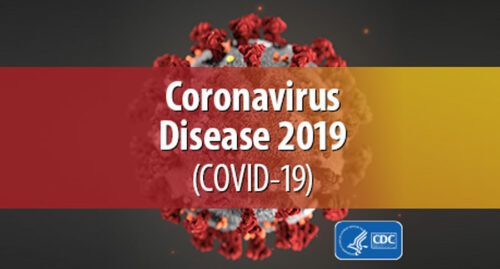 FOR IMMEDIATE RELEASE
March 14, 2020
Dear Parishioners,
We are facing challenging times with the spread of the Corona Virus. As a faith community we need to be responsible citizens of our localities adhering to guidelines promulgated by our health officials on the state and local level.  As you are aware, the situation regarding this virus is very dynamic and changes daily and even hourly. The effect of these efforts on our community and the Church at large is unprecedented.  The Metropolis of San Francisco is monitoring the situation across the many states in its jurisdiction and has issued a statement on this ever-evolving situation and appended below.
The health and well being of our parishioners is paramount as we take measures to limit our exposure and to prevent and  the spread of this virus. The Parish Council, in conjunction with the Ladies Philoptochos Society, the Folkdance Program and all youth ministry programs, has suspended all programs, activities and gatherings until further notice.
Under the latest guidelines set forth by the Los Angeles Health Department, Liturgical gatherings such as the Divine Liturgy, Presanctified Liturgy and Salutations under 100 people will continue to be celebrated.  
Please follow these guidelines:
            – Older Adults, extremely young children, and individuals with underlying medical conditions that are at increased risk of COVID-19 are encouraged not to attend.
            – Social distancing recommendations must be met: limit contact of people within 6 feet from each other for 10 minutes or longer.
            PLEASE STAY HOME from all Church services if:
            – you are ill or feeling you might be getting ill.
            – you have a persistent cough, sore throat, fever, sneezing, runny nose (even if you don't feel ill) PLEASE STAY HOME.
            – If you do stay home, remain prayerful! Read your Bible, continue doing your prayers and during main service times you may watch live services in the area via internet.
            WHEN AT CHURCH:
            – understand that our parish culture must adjust to the present reality to keep this virus at bay. "Social Distancing" measures are to be followed by ALL parishioners. This means keeping 4-6 feet of distance from others, eliminate or greatly limit physical contact with others; do not get offended if someone sees you coughing or sneezing and moves some distance from you.
            – sanitize or wash your hands upon arrival at Church and before entering the main body of the Church.
            – cover your mouth and nose with a tissue if you cough or sneeze, then throw the tissue in the trash and wash your hands
            – Coffee Hour and memorial meals are now suspended. After Liturgy everyone returns home.
            – avoid touching mucous membranes (eyes, nose, mouth)
            – minimize skin contact with surfaces of the pews, tables, chairs.
            – during this period of vigilance honor icons by bowing and not actually kissing them. The Icon Stands have been removed from the Narthex.
            – Do not kiss the Priest's hand.
            – sanitize or wash your hands as you leave and after using the restroom.
This is a rapidly changing situation that is constantly monitored. Expect updates or changes depending on our local situation and the directives of our civil authorities.
If you have any questions, please reach out to Georgia Covell, Parish Council President  at 818-523-8396 or email  at gacovell60@gmail.com, or Father John Constantine at 562-862-6461 or frjohn1downey@gmail.com
We are people of Faith who place our hope and trust in a Merciful God. This Faith has sustained our forbears and us through many trials and tribulations. Together we will strive to keep everyone safe and healthy and everything else will fall into place.
Thank you for your continued support as we work together to weather this storm.
Georgia Covell                                 Fr John Constantine
Parish Council President
Important Message from His Eminence Metropolitan Gerasimos Regarding COVID-19
Beloved Faithful of the Metropolis of San Francisco,
Christ, Who is the source of our Life, our Hope and our Consolation, has never abandoned His Church. Persecutions, theological upheavals, wars, and times of illnesses or diseases have never separated us from Him. The Church will always be a beacon of every good gift unto humanity and all creation. Christ is and will ever remain the good Physician of our souls and bodies.
The appearance of the COVID-19 virus on the world stage has presented a great challenge for our civil authorities and medical experts. We are responding appropriately to the ever-changing information about this virus and efforts to contain its spread in order to save lives. We are constantly reviewing the guidelines promulgated by local health departments.
Until further notice, the following directives are in place effective immediately in addition to what has already been offered to us by the Archdiocese on March 6, 2020:
· All programs (GOYA, JOY, HOPE, Young Adults, Church School, Greek School, Senior Citizens, Bible Studies, Sports Leagues, Greek Folk Dance, etc.), are to be cancelled.
· Fellowship and Coffee Hours are to be cancelled.
· Memorial services will still be celebrated, but Kollyva will be distributed in the Narthex in pre-filled cups or plastic bags following the service for the faithful as they leave.
· The passing of trays should be discontinued. Instead, a place to accept offerings will be provided in the Narthex.
· All non-liturgical gatherings at the church are to be cancelled.
· Any churches that host other groups for gatherings of any sort should cancel those activities.
· Parishes with more than one priest may offer more than one liturgy to increase social distancing of the faithful.
· All directives from the local authorities that impact church services including liturgical assemblies must be followed – most especially social distancing and hand washing.
· Each priest is to use his discretion depending upon his particular locality in conjunction with the information provided by authorities.
I found this message from Fr. Maximos Constas, Interim Dean of Hellenic College Holy Cross School of Theology, to be particularly meaningful, "This is a time to be cautious, careful, and to follow the advice of responsible and informed individuals. Together with these, the best defense and protection of our health is to have faith in God, placing ourselves under His care and protection. Our faith and God's providence and love are the best defense against every threat and every illness, both physical and spiritual. 'Look to the signs of the times,' as St. Ignatius of Antioch says, 'but then look to the One who is beyond time' (Letter to Polycarp 3)."
We must continue to be prayerful and faithful, and trust that the Lord will deliver our world from this disease. Please offer the attached prayer service, individually and collectively, that all those who are suffering are granted healing, and that the Lord will enlighten the medical professionals as they seek to control the spread of COVID-19.
As we journey through Great and Holy Lent amidst these challenging times, let us walk with faith, strengthened by the Lord's mighty hand and illumined by His Grace and Peace.
With Love in Christ,
+Metropolitan Gerasimos of San Francisco
Saint George Greek Orthodox Church
10830 Downey Avenue, Downey, CA 90241-3720
Telephone: (562) 862-6461 Fax: (562) 862-2672
Email: office@stgeorgedowney.org